The Temple Rooms and Unity Room can be hired on a casual or permanent basis.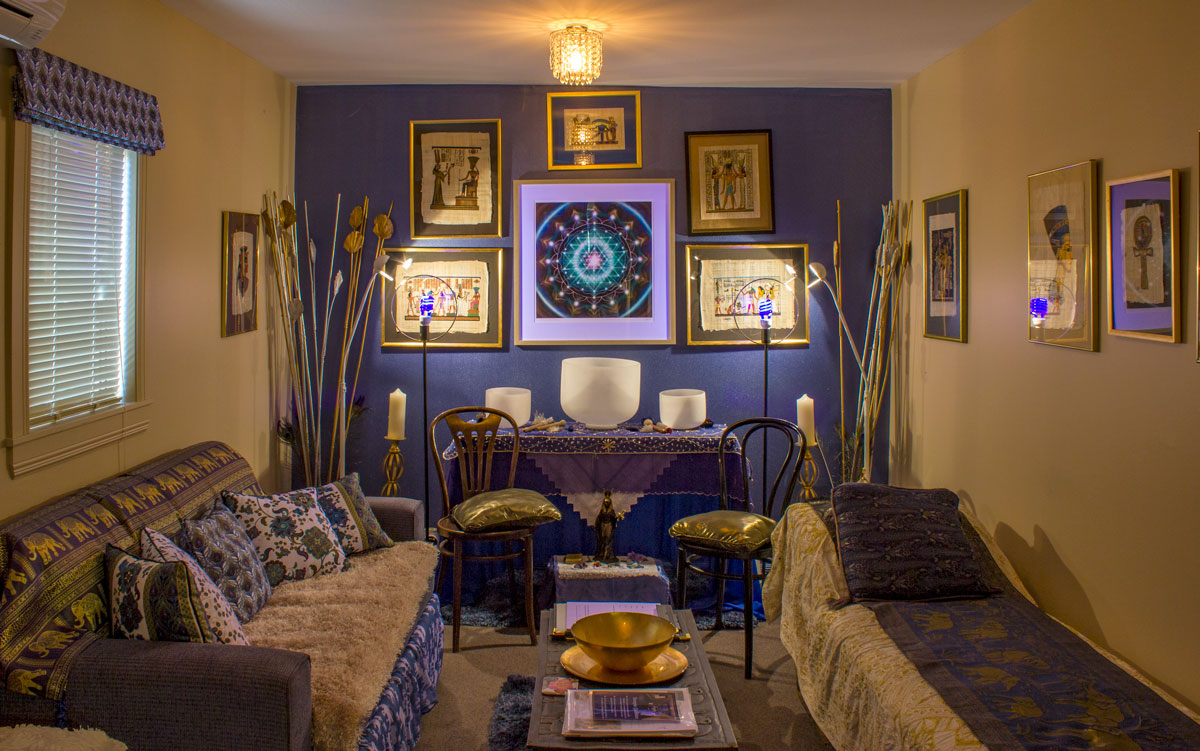 The Temple is suitable for individual meditation sessions and small meditation groups. It also serves as a waiting room for the Inner Temple.
Inner Temple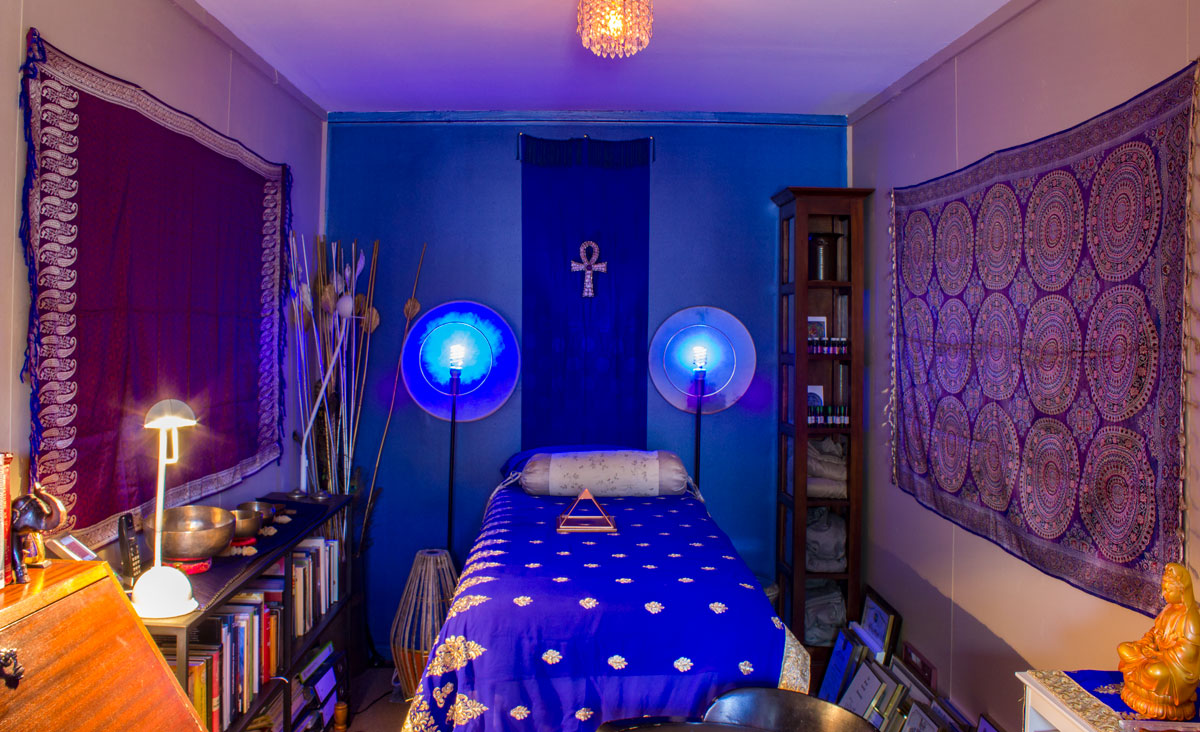 The Inner Temple is a treatment room, and can used for talking based treatments, and for physical treatments and spiritual healing.
Unity Room

The Unity Room is a soundproofed studio, with separate access from the driveway.
The Unity Room is used for classes, workshops and rehearsals, and can be a venue for ecstatic dance, drumming, festivals and celebrations.
Bathroom and toilet facilities are available in the house, through the back door by the wooden gate can be used by arrangement.
Garden Room

This is a haven and retreat for spiritual travellers, and functions as a bed and breakfast facility.
This is also a room for visiting healers and workshop leaders to use as a base.
Outdoor Facilities
These include a fire place, barbecue, two pizza ovens, and a spa pool, and can be used by arrangement.There are plans for a Temple Garden and a Labyrinth.
We are keen to work in with other healers and practitioners
Please Contact Us for further information